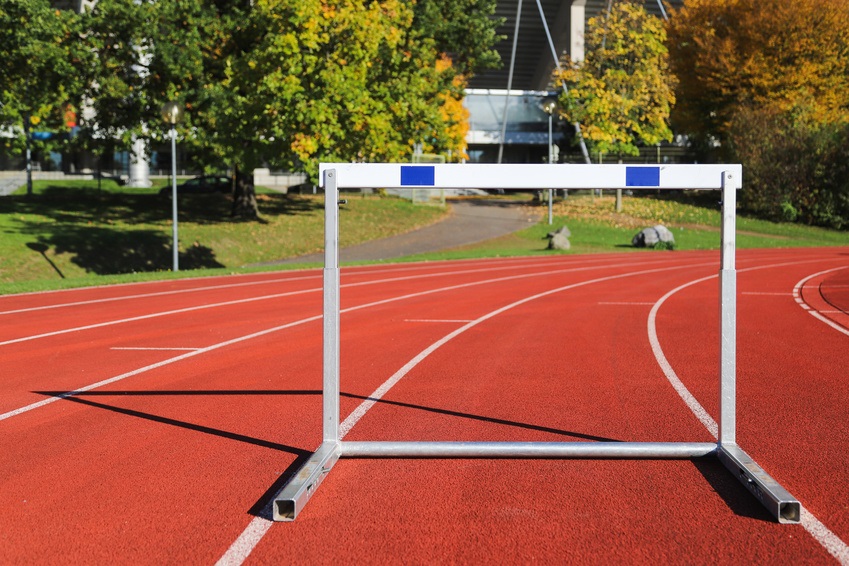 Young athletes in the UK will find that there are a range of different competitions which are open to them, across a range of different ability levels. These competitions give young participants the chance to compete against other people in similar age and ability ranges.
School or Club Competitions
School and club competitions are competitions which are held at the most basic level. They can be held within the club or the school, or they can be held between local clubs or schools. Schools and interclub competitions normally have a very friendly feel. Prizes at this level are rarely financial. Interclub competitions may be played as part of a regular series, with a higher number of "meets" per year. The number of "meets" can depend on how active the school or sports club is.
County Level
Young sportspeople who excel in their field may be chosen to participate for their county or city at county level events. The Counties Athletic Union was first founded in 1926, after a number of counties had taken part in earlier athletics events. This body evolved into the Union that now organises and represents county level sports. Although these bodies initially only organised senior level events, the union has now started to arrange competitions for junior athletes as well. The UK Counties Athletic Union now organises competitions for under 13 (U13), under 15 (U15), under 17 (U17) and under 20 (U20) as well. In addition to track and field competitions, the Counties Athletic Union also promotes Cross Country, Fell Running, Road Running and Race Walking disciplines. In general, there is only one competitive "meet" per year. Counties do not have an automatic right to enter participants to represent them in each individual discipline. The UK Counties Athletic Union publishes a minimum standard that participants must meet before they are able to represent their county in competition.
Major European Junior Events
The European Youth Olympic Games is an important competition for young athletes and sportspeople from a variety of different disciplines. As with the adult Olympics, it is a multisport event. Participants at the event are all between the ages of 14 and 18. In order to compete for a country, the participant must have legal citizenship of that country or they must have the right to obtain citizenship once they reach adulthood. In some cases, national athletics associations can apply for special dispensation to allow a non-citizen to compete. Permission to compete is given on a case-by-case basis if the right to engage is not clear cut.
The European Athletics U18 Championships is also primary event for junior athletes who are hoping to compete at an international level. The first iteration of the competition was held in Tbilisi, Georgia in 2016, and the competition will be held every two years from now onwards. It will take place on alternative years to the European Youth Olympic Festival. Young British athletes won in four events (boys 200m, boys 800m, boys 1500m and girls 800m). Slightly older juniors may be eligible to compete in U20 or U23 events instead.
International Events
The International Children's Games is a youth sporting event which has been sanctioned by the International Olympic Committee. The first contest took place in 1968 in Yugoslavia and mainly featured Eastern European participants; however the games have since featured children from 86 different countries. The competition was originally a biennial event, but it is now held every year. The last event, which was held in New Taipei in 2016, featured 9 different types of sports, including Athletics. All participants at this competition must be aged between 12 – 15 years during the year in which the games are hosted (i.e. below 16 on the 31st December of the year of the competition).
The Youth Olympic Games (YOG) is another International Olympic Committee-sanctioned event which is available for young athletes to take part in; however the YOG only occurs once every four years. The inaugural event took place in Singapore in 2010, when it was decided that an Olympic-style event was required to bridge the gap between the International Children's Games and the senior level Olympic Games.
Up until 2017, the International Association of Athletics Federation also held an Under 18s World Championship. The IAAF made the decision that the 10th U18 World Championship in Nairobi in July would be the last time that the event would be held as they believed that it would be more productive to concentrate on continental events for this age group. Athletes who are 19 years old or younger in the year of the competition may still be eligible to take part in the ongoing IAAF World U20 Championship. This competition has been running since 1986 and will continue to occur every 2 years. Britain regularly comes in the top 10 of the medal table.