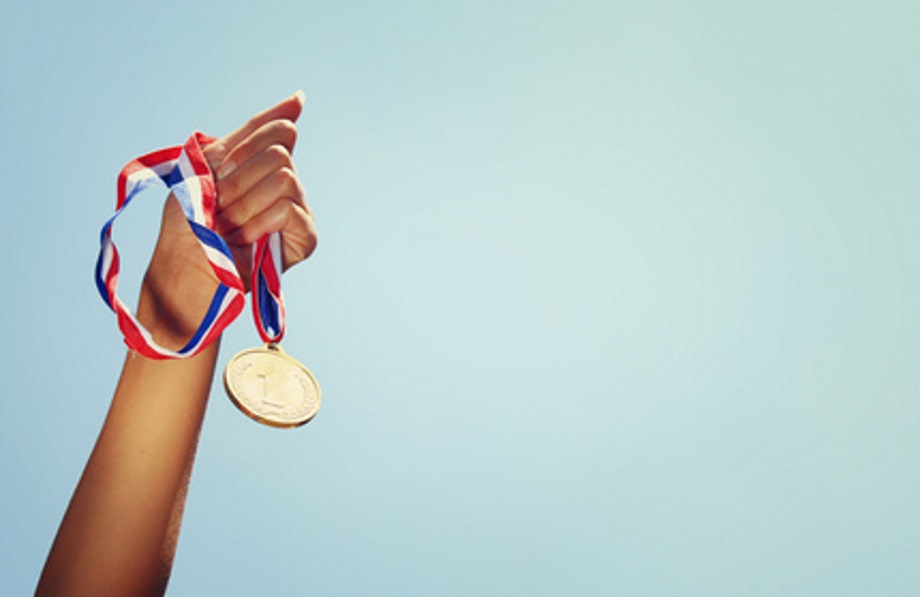 When someone is at the top of their game, their success can help to encourage others to follow suit. Young athletes may find that they are inspired to compete when they look up to existing athletics stars. Britain has produced many athletes who are world beaters with inspirational stories. We will take a look at a few of Britain's most inspiring athletes and para-athletes.
Jessica Ennis-Hill
Jessica Ennis-Hill is one of the UK's most inspirational athletes, because she is able to produce stunning results across a range of different disciplines. As a Heptathlete, she needed to produce excellent performances in the 100m hurdles, the high jump, the shot put, the 200m, the long jump, the javelin, and the 800m. She began her career by competing in international junior competitions and then progressing on to senior level competition. Highlights of her sporting career include; winning the Olympic Gold medal in London and the Silver medal in Rio de Janeiro. She also won Gold at the World Championships in 2009, 2011 and 2015. Her return to form following the birth of her first child was also widely praised as being especially inspiring for women who wanted to balance motherhood and a career. Although she has now retired, Jessica continues to inspire young athletes and actively participates in a number of different sporting and children's charities.
Hannah Cockcroft
Hannah is an inspiration for all disabled athletes. After suffering two cardiac arrests at birth, she was left with brain damage in two different parts of her brain. This left her with mobility problems, balance problems and some deformities to her extremities. Her parents were advised that it was unlikely that she would live past her teenage years. However, Hannah was able to conquer adversity and make it to her first Paralympic games in London, winning Gold in the 100m and 200m races in the T34 category. In Rio 2016, she went on to win Gold in 100m, 400m and 800m T34 categories.
Jonnie Peacock
Jonnie Peacock is another inspirational Paralympic star. Jonnie had to have his leg amputated when he was 5 years old, after he suffered from meningitis. He first heard about disability sports when he was being fitted for a prosthetic leg. He ran in his first international competitive event aged 19, and then he won the Paralympics Gold medal just 3 months later at the London 2012 games. He won the 100m T44 Gold medal again at the Rio 2016 Olympics. Jonnie has helped to inspire thousands of young para-athletes by reminding people that "I lost my leg aged five….but now I'm 1.9 seconds behind Usain Bolt.". His speed and success has helped to inspire both disabled and non-disabled runners.
Josh Griffiths
Although you may not yet have heard of Josh Griffiths, 23, he has managed to make a name for himself thanks to his performance at the 2017 London Marathon. Despite not starting as part of the elite field, Josh finished the marathon in 13th position. He was the first British person to cross the finishing line. During his run, he managed to pass a vast number of elite athletes, despite having had no professional athletics training at all. As an amateur athlete, Josh Griffiths does not have a professional coach and he spends most of his time studying for his master's degree in sports coaching. Josh says that the London Marathon was the first time that he had completed a marathon distance event, although it won't be his last. His stunning performance has helped to secure him a place at the 2017 World Championship. Josh is an inspiration for everyone who loves sports, but who are unable to train all of the time.
Sir Mo Farah
Mo Farah has had such a positive influence on British athletics that he has been honoured with a knighthood whilst he is still competing. Although he was born in Somalia and now lives in the USA, Mo Farah is proud to be able to compete for Team GB. Mo moved to England at the age of 8 and his athletic ability was first noted by his PE teacher at secondary school, who encouraged him to develop his talents. Within a few years, Farah had started to compete in Junior championships. Although he initially struggled at the Senior level, Mo has stated that he drew extra strength from the supportive words of legendary British track stars, such as Paula Radcliffe. Mo exploded into the public conscience following an excellent performance at the London 2012 Olympic Games, where he won the Gold medals in the 5000m and the 10000m races. He subsequently repeated his world beating performances by grabbing both Gold medals again at Rio 2016. Sir Mo Farah is also well-known for his "Mobot" celebration, which involves making an M shape with his arms above his head.